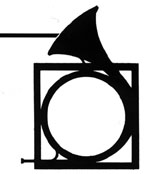 SILENT SOUND STUDIOS
Since 1979, SILENT SOUND has been providing its clients with the finest sound possible.

Today, SILENT SOUND provides education, consulting and trouble-shooting services to studios, musicians, bands and recordists of all kinds, from large full-service facilities to the home studio. Our services cover the full range of recording, mixing and mastering: analog , digital or hard disk ; tube, discrete or op-amp technology, SILENT SOUND has worked with them all!

We provide custom recording and mixing services. We strive for the best possible sound for each individual client, whether worldbeat or hardcore, ska or jazz, classical or spoken word. Each client receives the respect and treatment they deserve. Today's clients can use upwards of 72 tracks of combined 2-inch analog, adat, and ProTools hard disk recording, to achieve the best possible expression for their project.

We also provide high quality professional mastering services, as well as quality CD and CDR duplication.

SILENT SOUND is located in the heart of Montreal, within walking distance of all manner of restaurants and entertainment.

EQUIPMENT AVAILABLE FOR SALE:

AKG C12a tube condenser mic, multi-pattern $3500CDN / ALTEC 604G monitors in custom lacombe cab's w/ 3rd speaker (spare or centre channel) $2000 / API 525 4 COMPRESSORS RACKED WITH POWER SUPPLY 4500.00 CDN / LANGEVIN AM16 PRE AMPS - 4 RACKED WITH SUPPLY, GAIN CONTROL, & 48V 4500.00 CDN / TELEFUNKEN V72A TUBE MIC PRE'S - PAIR WITH TRANSFORMER 3000.00 CDN / also various mogami snakes, patch bays, scsi hard drives (4.5 gig): MOGAMI AES DIGITAL W/NEUTRIK XLR M &F 22' / MOGAMI 16 PAIR D-SUB25 ->TRS (8 IN 8 OUT) / MOGAMI 16 PAIR D-SUB25 ->XLR (8 IN 8 OUT) 2 AVAILABLE / HOSA 1/4" 8 LINES / HOSA 1/4' 7 LINE / HOSA RCA->1/4" 8 LINE / GUITAR CABLES: / GROUND WIRE - 1" BRAIDED / SPEAKER WIRE pr. 10AWG 20' ea. / MOGAMI TT 24" RED, BLUE, GREEN / MOGAMI TT 12" RED, BLUE, GREEN, BLACK / 1/4' MILITARY PATCHBAYS W/ XMAS TREES SHORT LENGTHS OF MOGAMI 48 PAIR / etc etc

Sample cd's and equipment lists available upon request.
THIS SITE IS (OF COURSE) UNDER CONSTRUCTION